Uncategorized
Essential: The Pocket Knife, Noble Companion of the Gentleman
In our "Essential" section, today I suggest you take a look at pocket knives.
All your ancestors, even your father, men of taste of course, had this good habit of taking with them not only their watch, but also their pocket knife. 
Not you? 
Mistake.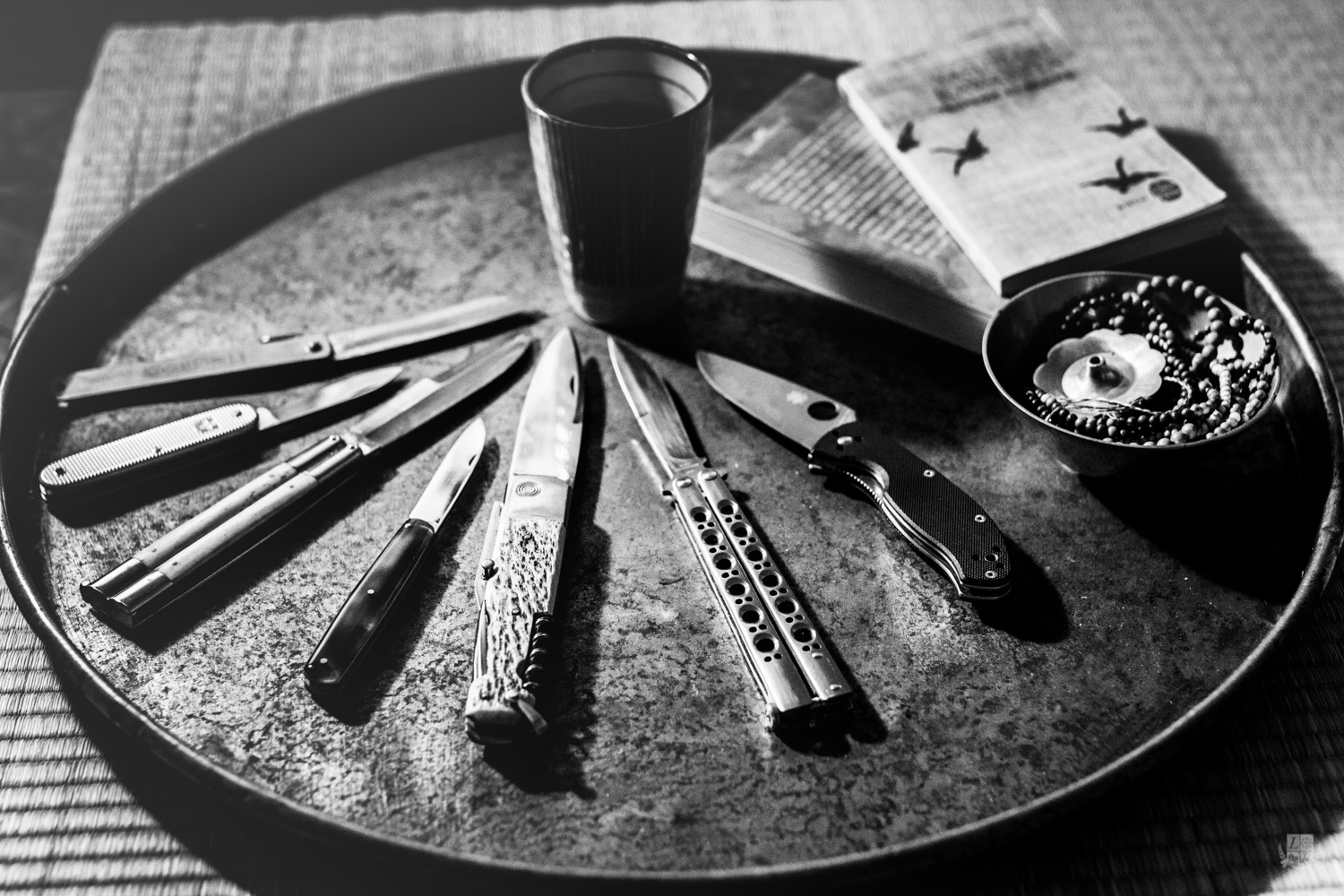 If you ignore the practicality and nobility of wearing the blade which will say as much about you as your watch or the 5cm cuff of the pants of your Irish wool suit but with the unstructured Italian cut, above all do not worry, it is not too late.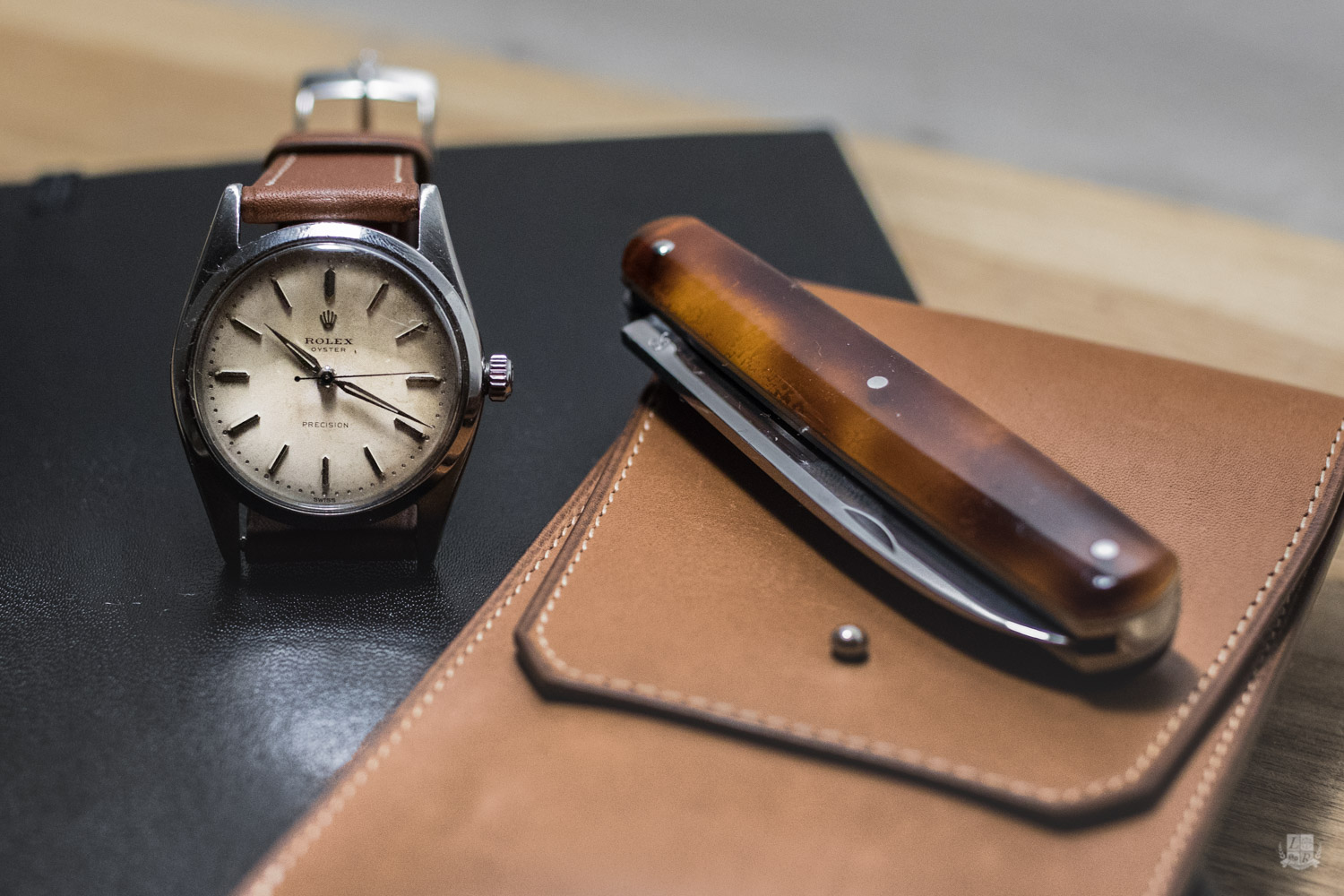 EDITOR'S NOTE
Before going any further, I want to clarify that I do not encourage anyone to walk around with an ax or a sword to attack innocent strangers. Yes, I am speaking to you who have a rigid passion for the laws and vigorously fight the carrying of weapons, without understanding the real origin of the problem: the human being who owns the hand that holds the weapon, and not the weapon itself. But that is not the subject we are going to deal with today.
A TRADITION TO BE PERPETUATED
Not only our ancestors had this good habit, but our childhood heroes as well. From Largo Winch to  Rahan,  and from McGyver  to Britt , the James Coburn of John Sturges' 7 Mercenaries, all these knights, modern or not, knew the nobility of the blade. Without going back historically to the knights of the Middle Ages or to the wearing of two swords by the Samurai of medieval Japan, the heritage is present and there is indeed the spirit that I like to defend and transmit.
If our society rightly limits and no longer really justifies the wearing of a blade of more than 10cm to survive or defend itself (questionable) , this elegant habit which has been personally mine since the age of 7 remains terribly practical. Whether it's a simple lunch or an impromptu picnic in a park, freeing a casualty from the trap of their seatbelt, opening their birthday presents with respect and delicacy or simply eat a piece of fruit at the office without putting it all over the place: the interests remain numerous.
The pocket knife is one of those rare functional, practical and timeless items that, like our watches, represents us and carries with it our energy and life experience that we can pass on when the day comes. These  Blue pocket knife range from the most basic to the most complex, representing small but indelible traces of the best of human skills. There are no electronics and no batteries to recharge, just a practical, authentic keepsake, including a horn that the wood will love when it makes contact with your pocket and palm.
I take this opportunity to remind us all, tradition obliges: when a friend offers you a blade, no matter how small, put your hand in your pocket and give him the first coin that comes to your hand. Thus, the bond of friendship which unites you will not be cut. Thank you.
MAINTENANCE: SOME BASIC RULES TO FOLLOW
Now that we all know what we are talking about, it stands to reason that these short pocket blades respect and maintain each other, just like the warrior's saber. Owning an un-sharpened blade would be like wearing a watch that never gets on time or shoes covered in mud. Not very Gentleman. Yes, that is the least of courtesies.
Above all, a blade is respected especially by the use that one makes of it. Just as you avoid slicing plastics, citrus fruits or tomatoes with a smooth blade, you never slam the blade inside the handle when you close it. We will also avoid putting your fingers on the blade, and even less on the wire,  thank you , especially if the latter is not made of stainless steel.
If we want to talk about steel qualities for a moment, of which there are endless variations, just note that a high carbon blade will by definition be harder and will retain its edge and edge for a long time. However, it may oxidize, you just need to dry it well after each use and cover the blade with a thin film of oil if you happen to leave it in a drawer for a while.
A LITTLE CONCRETE: THE OPTIONS AVAILABLE TO US?
THE SWISS ARMY KNIFE: VERSATILITY AND COMPACTNESS
Are you a backpacker, but don't feel like walking around with Bear Grylls' blade to go to work? I understand. Go in this case for McGyver's choice (his knife, not his haircut, let's be serious) . I would even advise you to get the real Swiss Army Knife. It seems to me that the model provided to members of the Swiss armed bodies is indeed of a very different invoice and robustness. For vintage enthusiasts, the year of issue of the endowment knife is inscribed at the base of the blade.
THE OPINEL: LITTLE PIECE OF FRANCE
Proud of our roots and our terroir, the oldest friend of pepper sausage is still on the rise. There are many variations of the peasant pocket knife (noble term) famous for its ferrule. Carbon or stainless steel forged blades, wooden handles or here in horn, there is something for all tastes and all sizes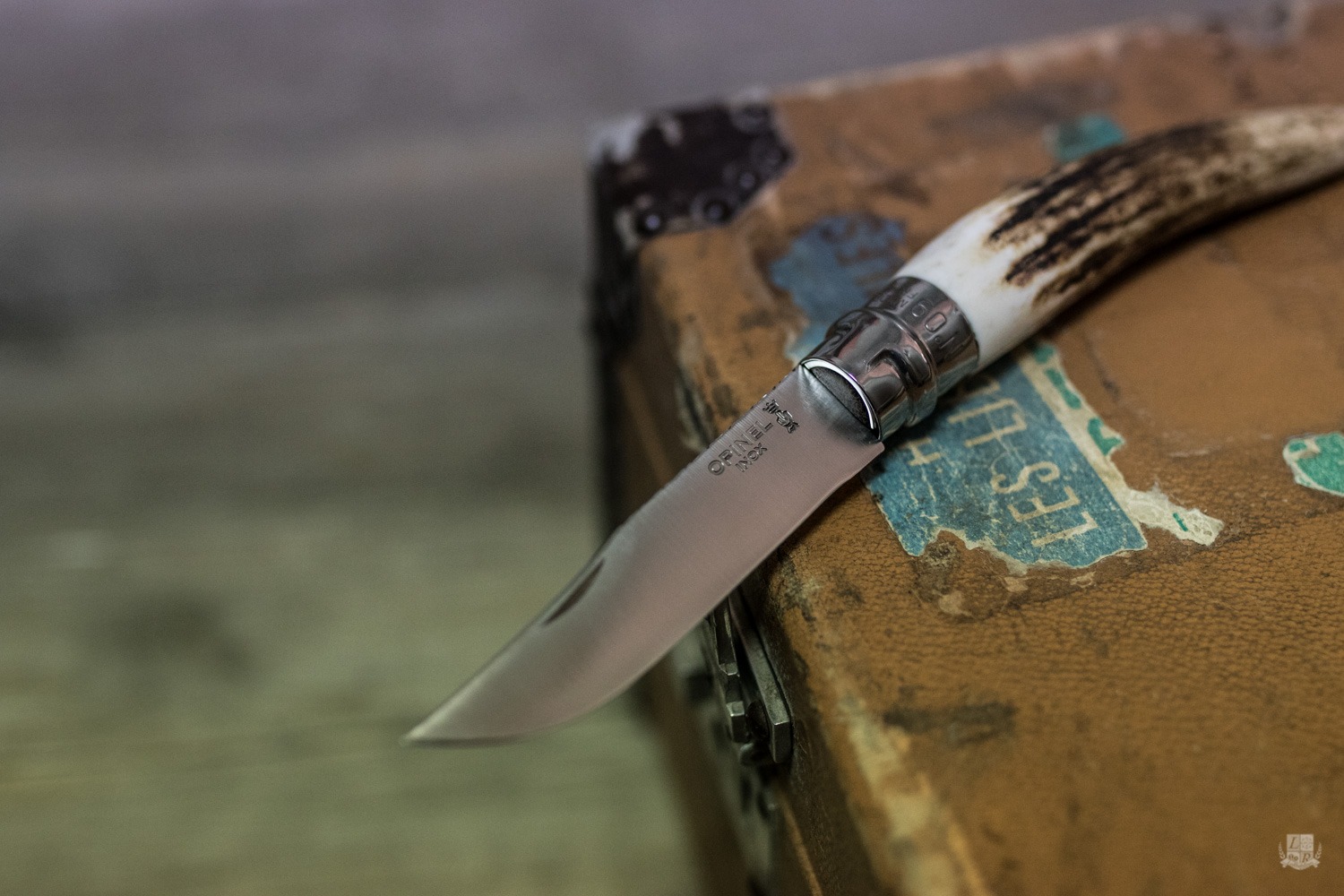 HANDCRAFTED KNIVES: ELEGANCE AND LIGHTNESS
Here we are moving into another category: that of artisanal knives with handles in horn, ivory, fossilized bones or precious wood and entirely made by hand.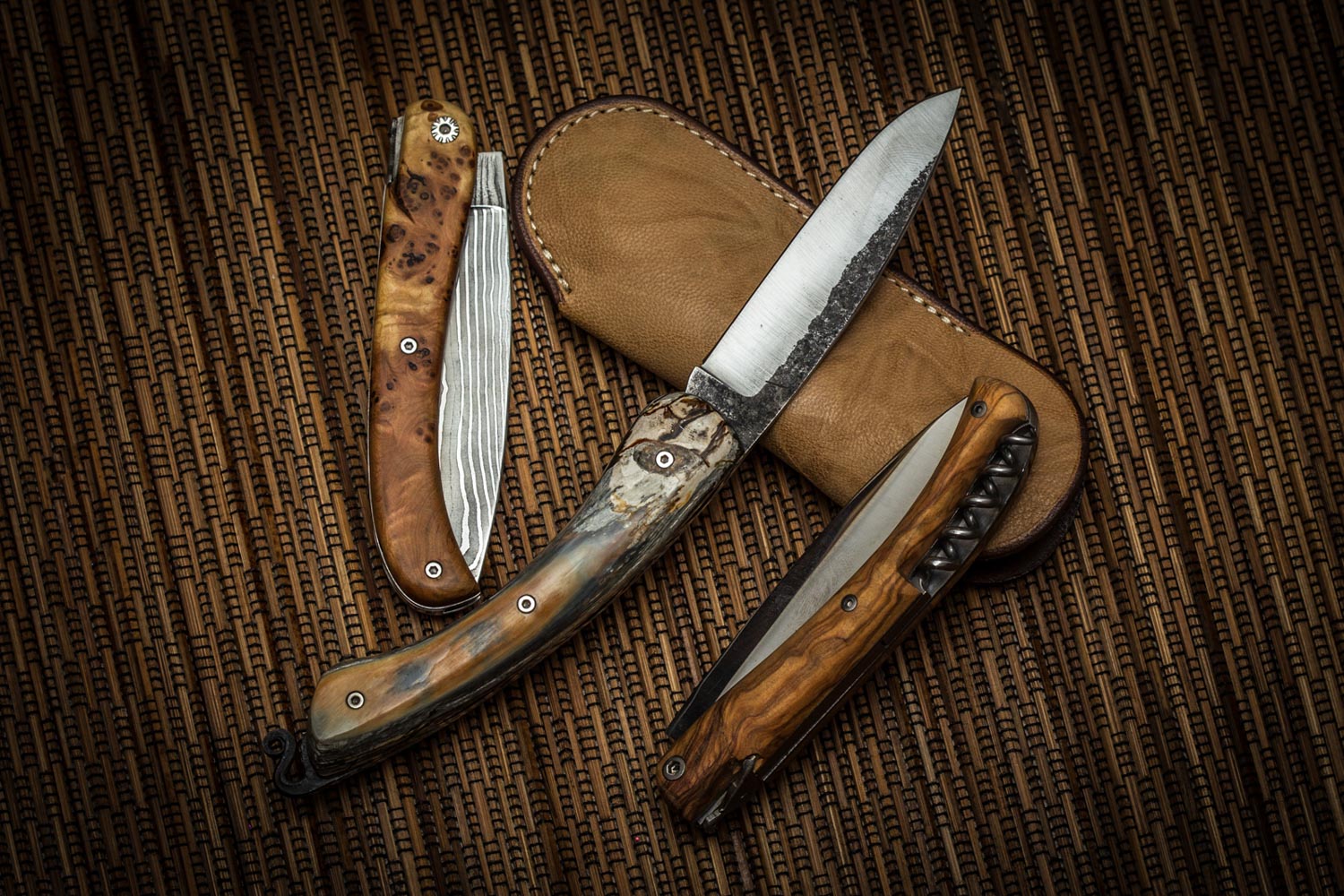 A large number of famous or confidential cutlers like Lyonel Lataste present each year surprising or tailor-made creations according to customer requests: the true tradition of French cutlery.
Mongin folding knives also remain a benchmark in the field. Lightness in the pocket, quality of materials and traditional know-how characterize these folding bags. Some legendary models include the shuttle, the facet and the yatagan, all immediately recognizable by the spring-loaded blade locking system with opening ring. We like a lot.
THE BALISONG: FUNCTIONALITY AND TRADITION OF THE PHILLIPINES
A wonderful folding knife, with a design and construction so simple that it borders on genius. The Balisong, or butterfly knife unfortunately still suffers today from a reputation inherited from American film productions of the 70s and 80s.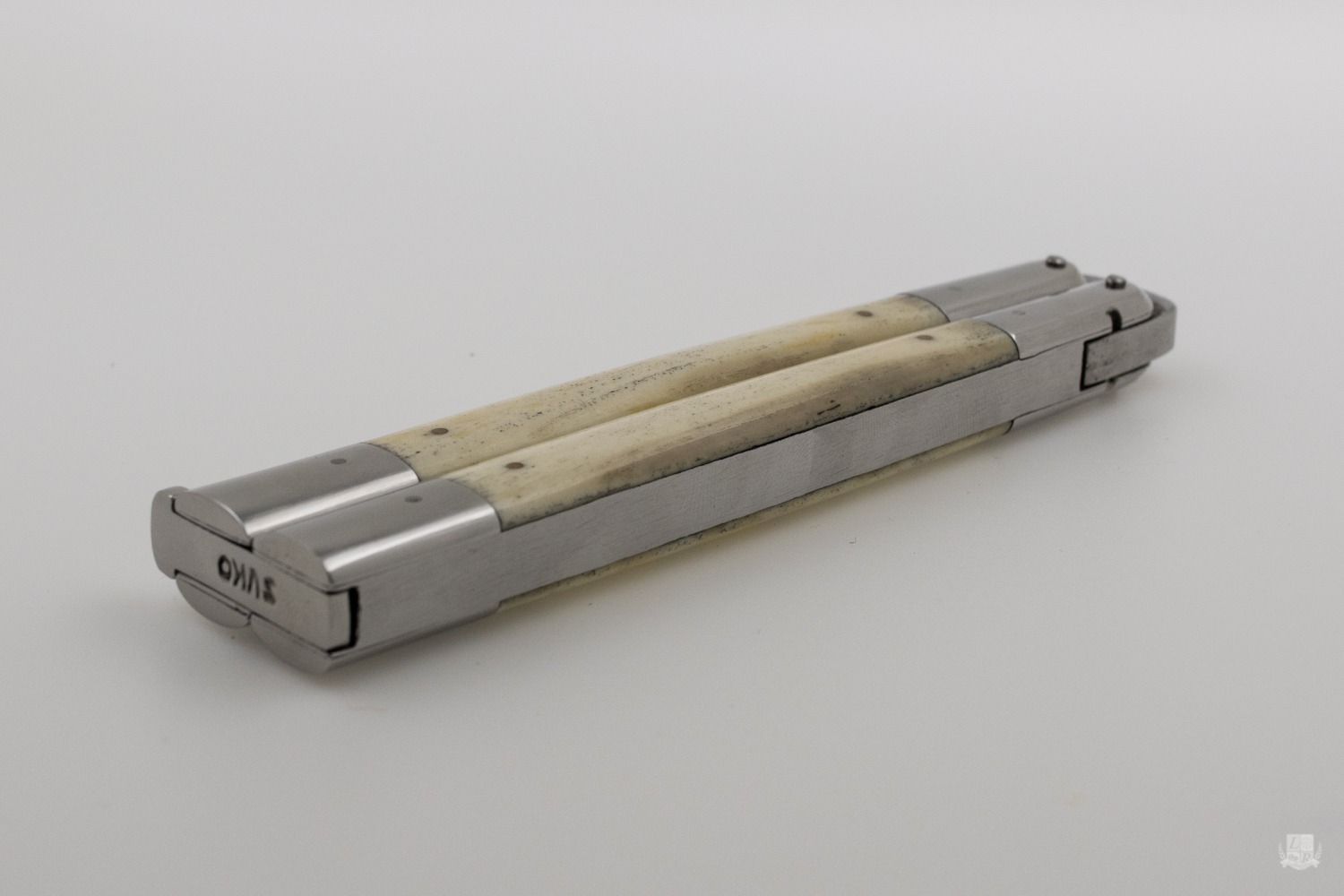 If we forget the thugs of Harlem and the mustached villains of the triads for a moment there remains a true model of aesthetics and functionality. Extremely fast opening and closing with one hand. Lots of qualities.
If you opt for a handmade model in the Phillipines, in the Batangas region, which I recommend, you will not regret it. The carbon steel blade will quickly take on these blue and yellow reflections on contact with blood. A very beautiful patina. Don't panic, I didn't hurt anyone with this blade, just shared a 1.5Kg prime rib with a dear friend. Friend to whom I also offered the twin copy of this blade of batangas with ebony plates.
THE HIGO NO KAMI: HEIR TO THE KATANA
Invented and made in Higo since 1896, the most popular of Japanese pocket knives has kept its soul: a folded sheet brass handle and a razor-sharp carbon steel blade. "San mai" construction (3 layers) similar to that of the famous Japanese swords. A layer of hard steel (for the cutting edge) in the center between two layers of softer steel so that the blade is not brittle. Are you looking for sharpness and authenticity?  Do not search anymore. 
Do you see the patina of the handle and the blade? The result of 13 years in the back of my pocket knife and in the palm of my hand, alternating aperitifs and cutting leather to make bracelets. The thread is as sharp as on the first day.
HIS GRANDFATHER'S HUNTING KNIVES
If the grandfather you admired so much left you his blade, keep it and wear it with honor and pride. Perhaps one day you yourself will be called upon to pass it on to the next generation. Time flies, life flies. Keeping these items alive is a great way to keep the memories of loved ones alive … just a tip.
Here is the folding hunting knife that belonged to Joseph. A tad imposing so as not to distort the inside pocket knife of your Saville Row suit, but very comfortable in a bag.
THE SPYDERCO: TACTICAL ROBUSTNESS
Are you more tactical? A whole bunch of American brands are doing it really well. Spyderco and its characteristic one-handed quick opening circular hole is one example. G10 handle, razor sharp blade and liner-lock: here are choices guided by function. Obviously, this speaks to us.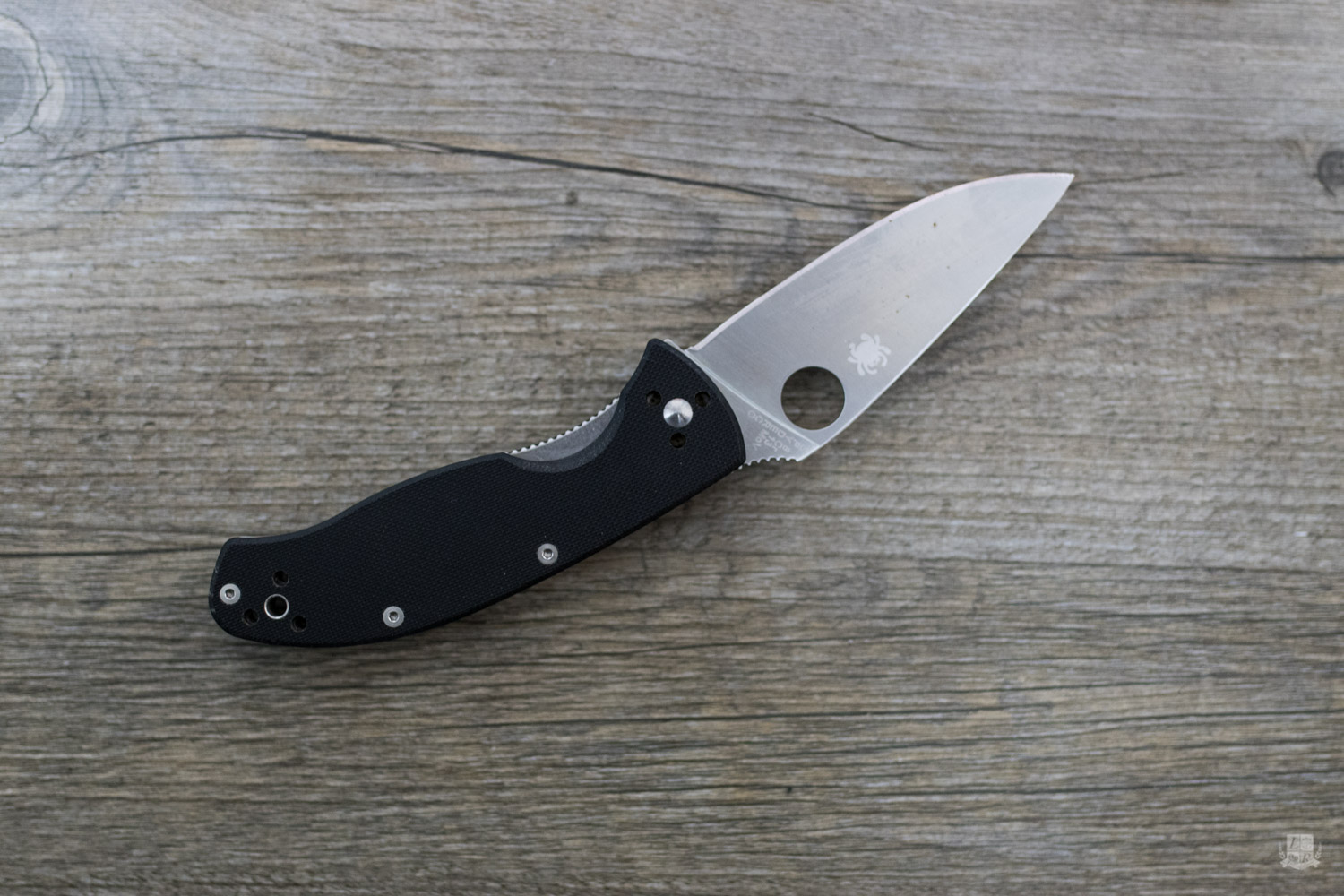 Official supplier of the army and US fonts, a guarantee of quality and iconic designs for the spider brand. The "Police" and "Military" models remain the most emblematic.
The list goes on and the options are obviously endless. As you will have understood, there is no pretension here to be exhaustive, just the desire to share another of our passion, as sharp as our love of fine watchmaking …
Also check